Food & Drink
Eight Bars & Restaurants Over Six Floors Of Entertainment
We have eight bars and restaurants across six floors, including our outdoor terrace which now includes a third tier overlooking Soho.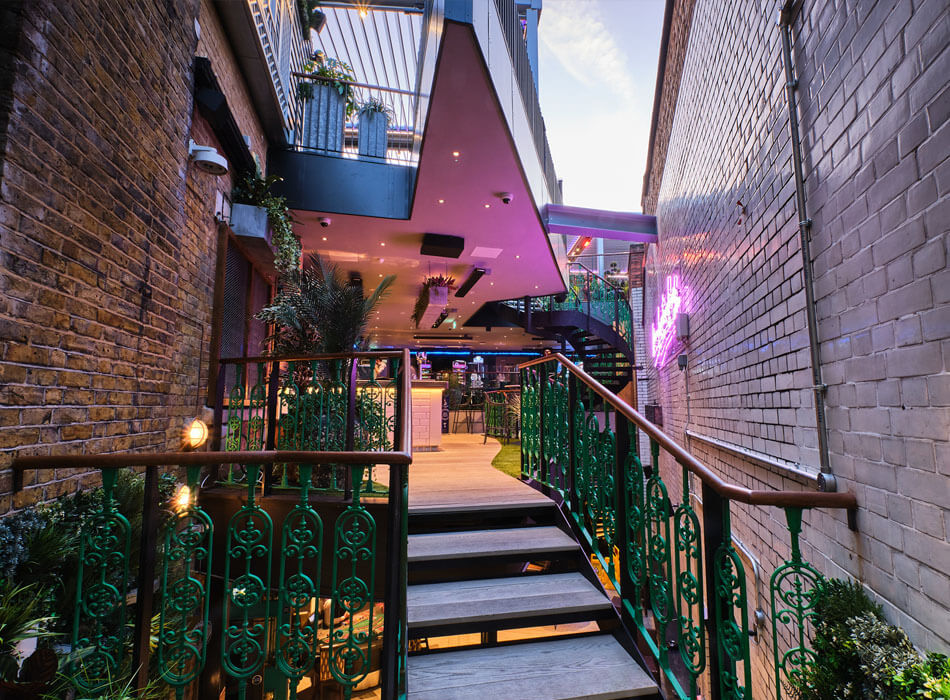 Upper Gods Bar
An amazing new bar serving the Gods Casino and the new outside gaming area.
Lower Gods Bar
A fabulous new bar with access to the Lower Gods terrace. Your first venture to three wonderful outside spaces…….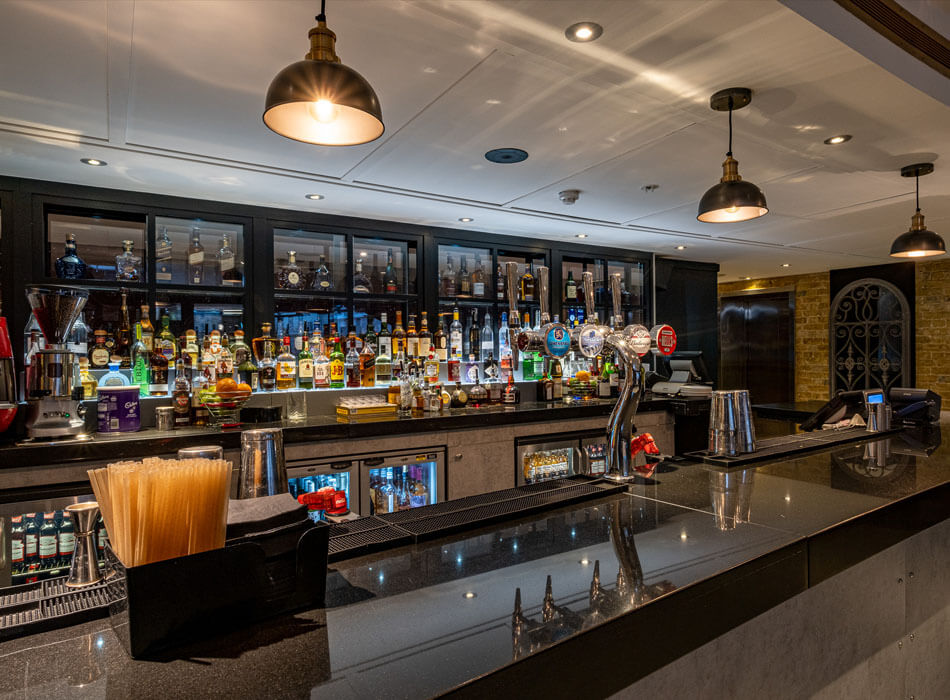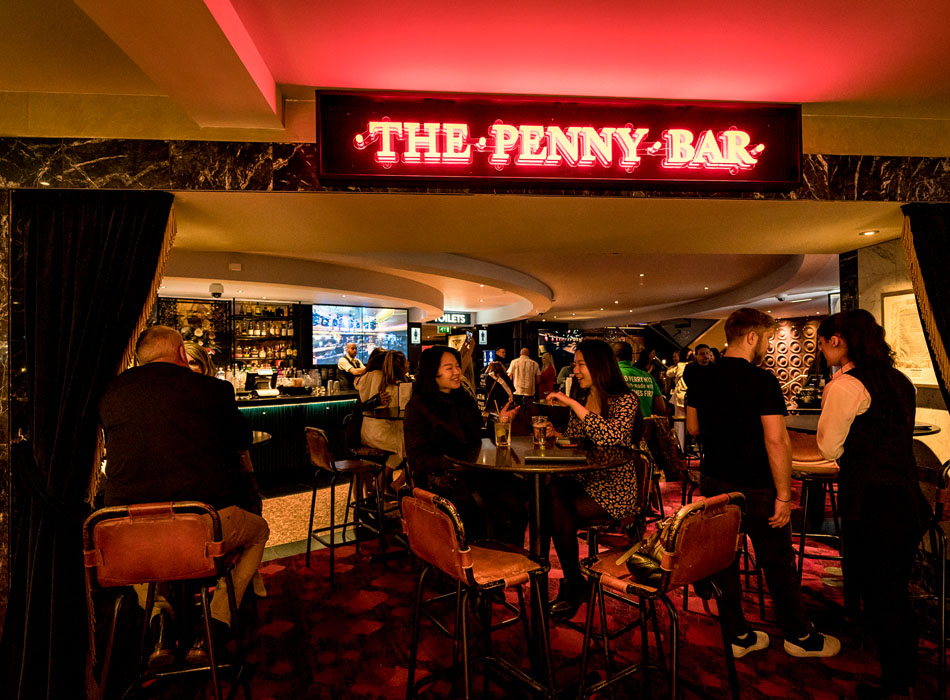 The Penny Bar
A first port of call for many visiting the Hippodrome, the Penny Bar sits on the first floor and overlooks the splendour of the Grand Casino floor.
Heliot Cocktail Bar
Situated on the first floor overlooking the Grand Casino, Heliot Cocktail Bar sits adjacent to the steak house and provides a perfect meeting point for after work drinks, pre-dinner cocktails and a celebratory glass of fizz after a show.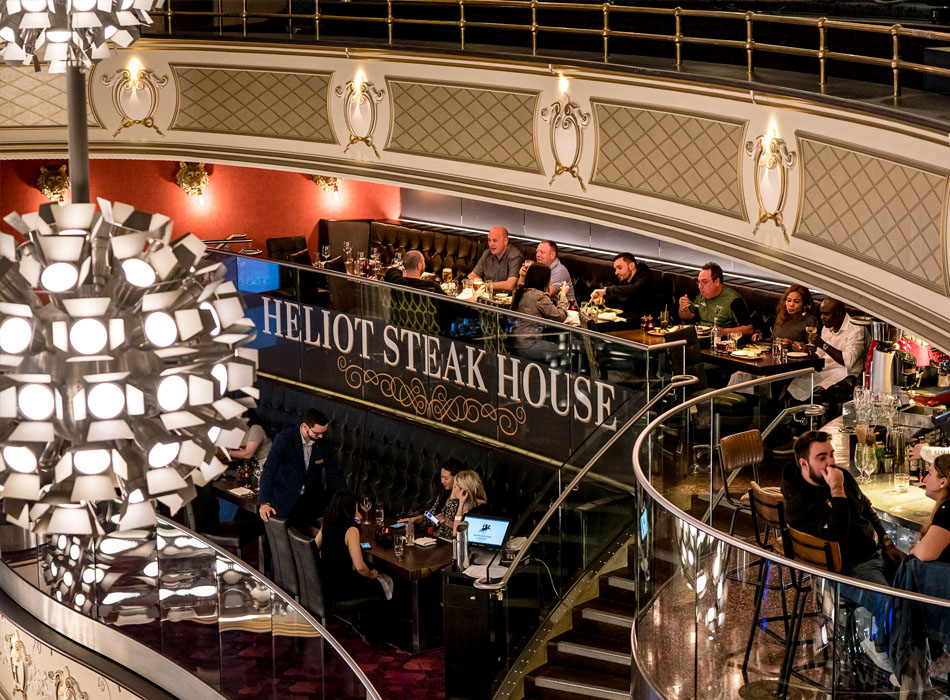 Lola's Bar
A quieter destination away from the bustle of the main floor and located in what was a giant water tank when the Hippodrome Theatre opened at the beginning of the last century. Our designers have taken as their theme the backstage splendours of a bygone entertainment era.
For enquiries and reservations please call 0207 769 8888.