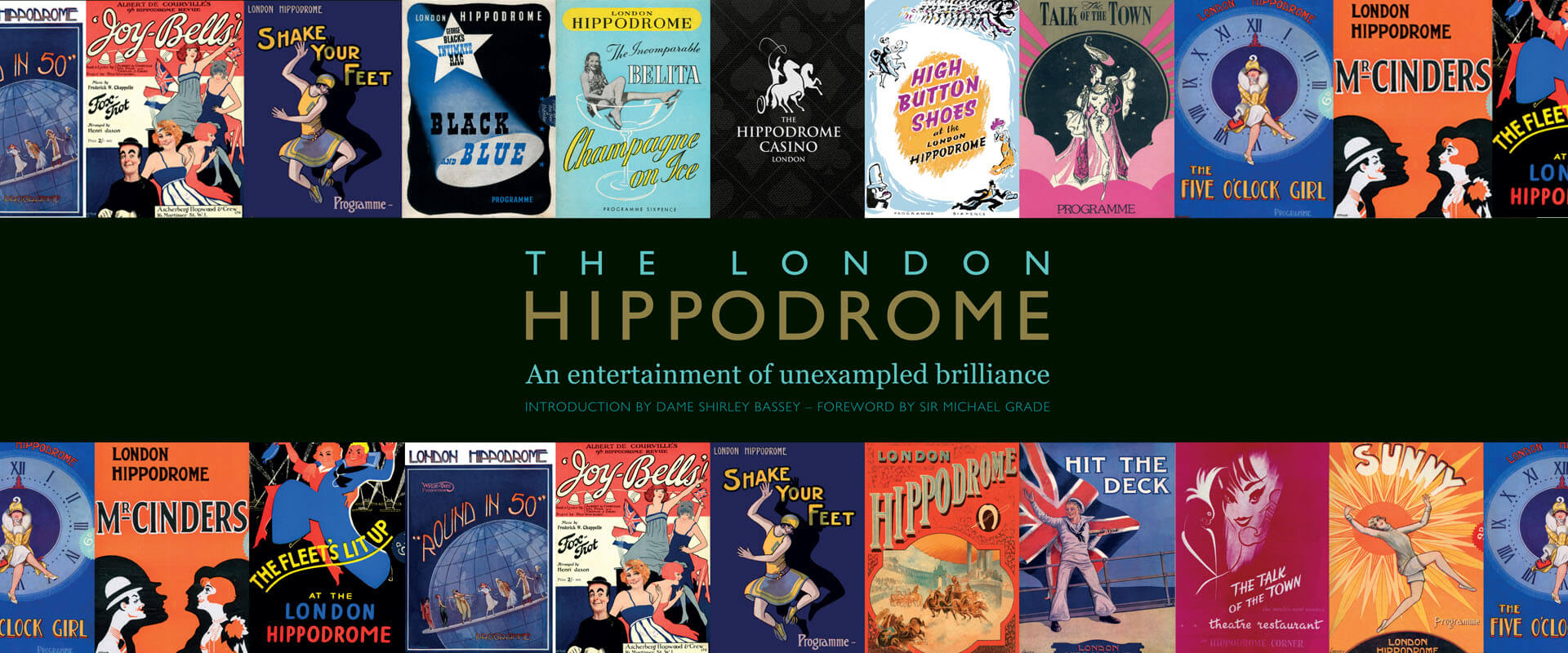 A London Landmark Immortalised
New book brings to life the history of the London Hippodrome
A new book is now available which tells the incredible history of The Hippodrome.
The Hippodrome: an entertainment of unexampled brilliance covers the entire story of the Hippodrome which, since opening in 1900, has been central to the evolution of the theatre scene in London's West End…and of course is now the home of the Hippodrome Casino.
Hard back and 180 pages in length, it is sumptuously illustrated with hundreds of original theatrical prints and photography. There are also numerous break-out sections dealing with momentous and historically important events down the years.
The book covers every era and includes details of the shows, the stars that appeared and looks at the Hippodrome's place in the theatrical firmament of central London. The chapters are entitled: The Circus of Variety (1900 – 1909); Ragtime & Revue (1909 – 1919); The Comedy Musical (1920 – 1939); From Blackout to Rock 'n' Roll (1939 – 1958); The Talk of the Town (1958 – 1982); The Greatest Disco in the World (the Peter Stringfellow years followed by La Clique); The Hippodrome Casino (2012 – present day).
"I felt it was time to create a fitting tribute to the Hippodrome's incredible history which has made it one of London's best-known entertainment landmarks," said Simon Thomas, CEO of the Hippodrome Casino.
The Hippodrome: an entertainment of unexampled brilliance retails for £30 and is available to buy at the Hippodrome's main reception. Hippodrome members can also purchase the book using their points.