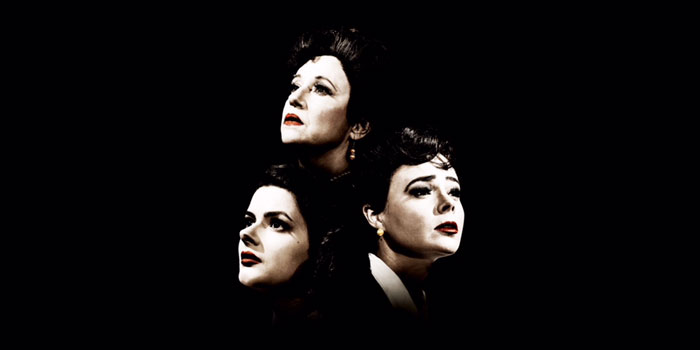 Book Tickets For Judy's Back
Step 2 of 5
Choose Ticket Type
Step 3 of 5
Choose How Many
Step 4 of 5
Add Your Details
The tickets you selected have been reserved for you for the next 20 minutes. Your current reservation is displayed at the bottom of the page.
Do not select the steps above again unless you wish to change your tickets as this will cancel your reservation and these tickets will be lost.
If you have a Hippodrome Rewards card, please enter your details below. Your customer number is on the front of your card. To find our more about registering for a Hippodrome Rewards card click here.
Your Details
As The Hippodrome Casino is a casino venue the lead name Date of Birth is required.
Coupon Code
If you have a coupon code you should enter it below and click Apply to apply the associated discount to your order.
Access Card
An Access Card is required to tell us about your special requirements. Just enter your Access Card ID number below to tell what your needs are. If you do not already have an Access Card Hippodrome will pay for your registration. Please continue with your booking to ensure you have a ticket for this event. Upon completion please call 0207 769 8888 to submit your Access Card application. Once you have been approved for an access card we will update this booking with the relevant details.
The Legal Stuff
Booking Terms and Conditions
Please note that as part of The Hippodrome Casino, the theatre or Lola's cannot admit anyone under the age of 18. If you are booking on behalf of others, please make sure they are 18 and over. All partons should bring photo ID.
Bookings are non- transferable between dates/shows/ticket type and non-refundable.
Tables seat 2 - 4 people, so please be aware that parties under 4 may have to share tables with other patrons. Similarly parties over 4 may be split over separate tables if necessary.
General seating is first come, first served for each ticket bracket sold unless specified otherwise.
ACCESS. Patrons accompanying an audience member using a wheelchair are entitled to a complimentary seat. We would recommend using the entrance on Little Newport Street and taking the lift down to Lola's. For the theatre, take the lift from the other side of the gaming floor.
Shows start promptly, there will be no announcement in the building, please make sure you arrive on time.
The Hippodrome respects the privacy rights of those who visit either our premises or our website.
The Hippodrome Casino Ltd takes your privacy very seriously. This Privacy Policy sets out how The Hippodrome Casino uses and safeguards your personal information. We are committed to ensuring that we follow all relevant data protection legislation and we have a legal duty to protect any information we collect from you. We commit not to share, sell, lease or lend your personal data or details regarding your winnings/losses with any third party unless it is necessary to do so for processing fund transactions and/or such information disclosure is required by law. The data is kept strictly confidential and the information is stored in a secure environment.
If you have any requests concerning your personal information or any queries with regard to these practices please contact us.
This website may contain links to other web sites which are outside our control and are not covered by this Privacy Policy. If you access other sites using the links provided, the operators of these sites may collect information from you (including through the use of cookies) which will be used by them in accordance with their privacy policy, which may differ from ours.
We use a third party provider for payment processing. Although we take no responsibility for the privacy policy of this company, we can ensure our customers that we always choose reliable and professional partners.
If you have any questions regarding our privacy policy please don't hesitate to contact us.