Hippodrome History
Heliot Steak House
Heliot Steak House occupies a unique space in this former theatre, located in the old 'circle' level which boasted the best seats in the house. It still does.
As you can see there are no pillars supporting the floor above. This is because the building's architect, renowned theatre designer Frank Matcham, used a sophisticated cantilever mechanism allowing you, and the former theatre audience, unobscured views of the magnificent auditorium below.
The steakhouse is named after the German lion tamer Claire Heliot who famously appeared at the Hippodrome in 1901.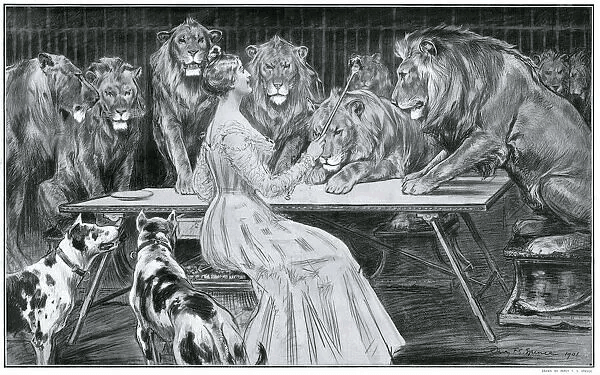 (Madame Claire Heliot feeding raw beef to her lions at the Hippodrome – By Percy F.S Spence in The Sphere, 1901).
The high point of her act was carrying her ten-year-old, 159 kilogramme (351 lb) lion Sicchi on her back and shoulders and feeding her pride of 10 lions raw steak. She was the talk of London.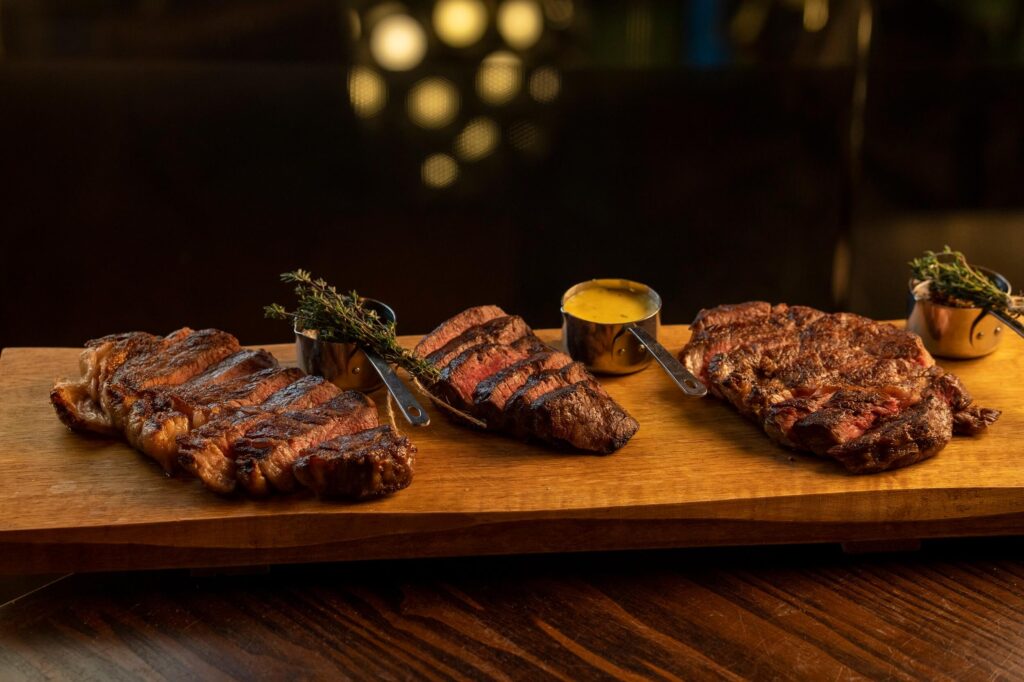 Heliot Steak House is now considered one of the city's very best steak restaurants and is the winner of numerous 'best steak in the West End' awards for executive chef Ioannis Grammenos, general manager Salvatore Russo and their fantastic team.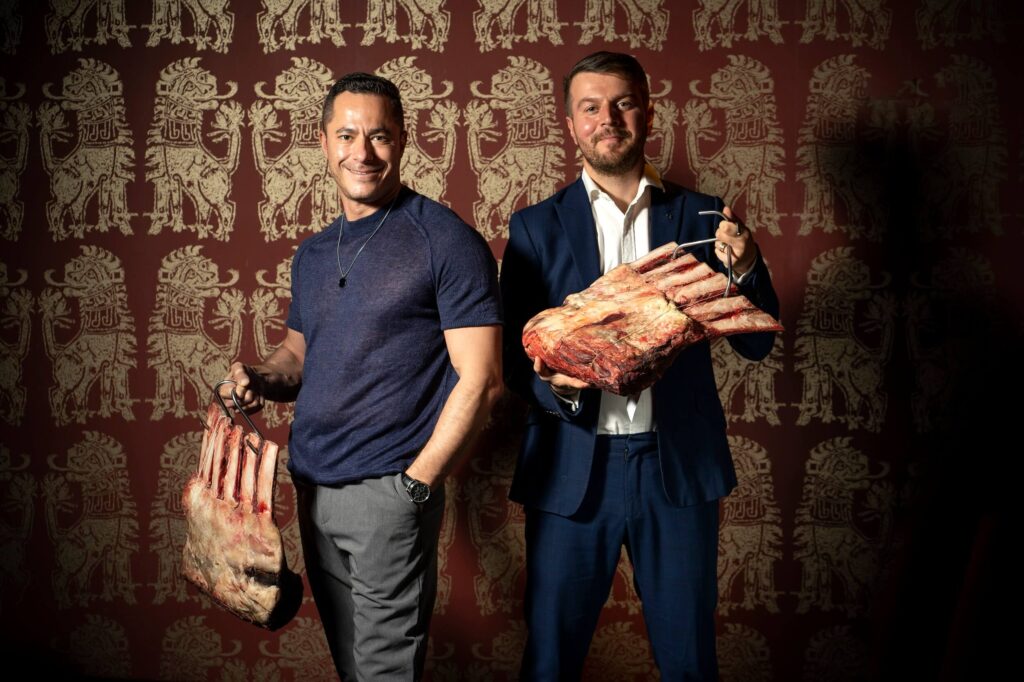 Executive Chef Ioannis Grammenos (left) and General manager Salvatore Russo (right)
More Hippodrome History