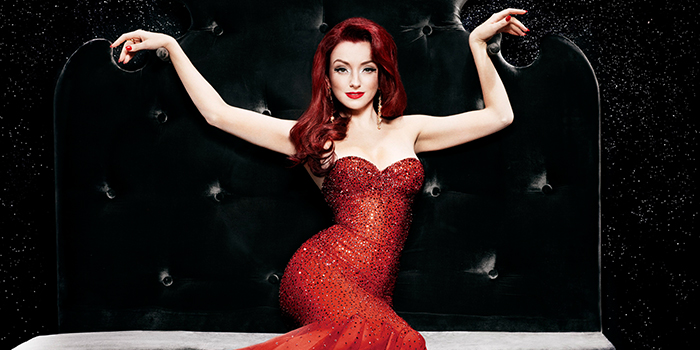 The Soho Burlesque Club at London starring Miss Polly Rae
Wed 02nd | 8.30pm | TICKETS £10, £15, £25, £30
This event took place at 08:30PM on 2nd April 2014.
Find out what else The Hippodrome Casino has on offer.
What's On
Doors 6:30pm. Tickets from £15. Burlesque star Miss Polly Rae (The Hurly Burly Show) turns up the temperature in the Matcham Room Theatre every week at the Soho Burlesque Club London. This intimate rendezvous invites you seductively into Miss Rae's 'Boudoir', to celebrate all things sensual, sexy and saucy. An up close and personal, hilarious London burlesque cabaret that is provocative, cheeky and sure to get you hot under the collar while laughing your head off!
A fresh new burlesque show like no other, the Soho Burlesque Club London features some of the best in the business including Kitty Bang Bang (The Hurly Burly Show, Orchid), Laurie Hagen ('Best Burlesque' London Cabaret Awards 2013), Betsy Rose, Madame De Voila and 'Boylesquer' Phil Antony to name a few.. Plus very special raunchy and outrageous appearances from outstanding cabaret/variety performers including Kiki Kaboom, Frisky (of Frisky and Mannish), Stephen Williams, Edd Muir and exciting up and coming talent.
Special thanks to Full Circle Performance for Miss Polly Rae's 'Boudoir' props.
Back