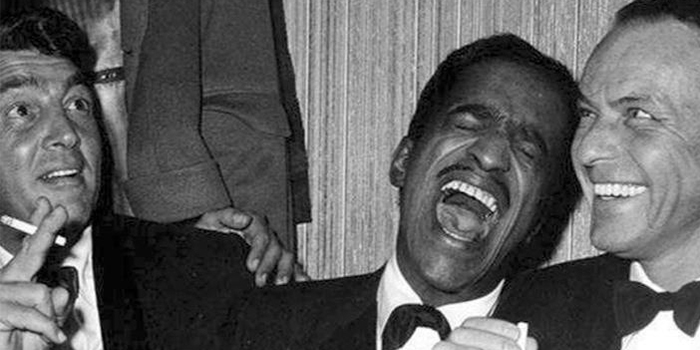 The Definitive Rat Pack
Sat 7th | 8pm | TICKETS £20, £25, £35, £40
This event took place at 08:00PM on 7th June 2014.
Find out what else The Hippodrome Casino has on offer.
What's On
Tickets from £20. The Rat Pack epitomized 'cool' in the 1960′s. Their impromptu sell out shows caused a stir and attracted the rich and famous. It was a must have ticket to see the three artists joke and sing some of the finest songs ever written.Stephen Triffitt, George Daniel Long and Mark Adams have faithfully re-created that era for more than 10 years. These guys are "The Definitive Rat Pack' and have been seen live by more than 1 million people worldwide.
They also regularly appear on television in the UK and overseas on BBC, ITV, Channel 4, Channel 5, Rai TV, Channel 7 in Spain, FOX, CBS and PBS in the USA. They have performed with major orchestras such as BBC Concert Orchestra. The London Symphony Orchestra and the Metropole Orchestra in Amsterdam. Clients include; Simon Cowell, HSBC, Victoria's Secret, West Ham Football Club, Tamara Beckwith, Royal Caribbean, Cunard, Joan Collins, Simon Fuller, Arsenal FC, Wasps RFC, Make A Wish Foundation, Barclays, Legal and General, Hilton International, Pernon-Ricard and many more.
'The Definitive Rat Pack' are undoubtedly some of the world's finest interpreters of Frank Sinatra, Dean Martin and Sammy Davis Jr. The three artists are best known for performing these roles in London's West End for nearly 10 years!! Other acts and shows have followed in their wake, often riding on their success, but simply lack the one necessary special ingredient which is the 'tour de force' that are Stephen Triffitt, Mark Adams and George Daniel Long.
To call them a tribute act or impersonators would truly undervalue their years of experience and dedication they have put into their portrayals.
Book now for a night to remember!
After all, memories are made of this and in the end…….. they did it their way
Back