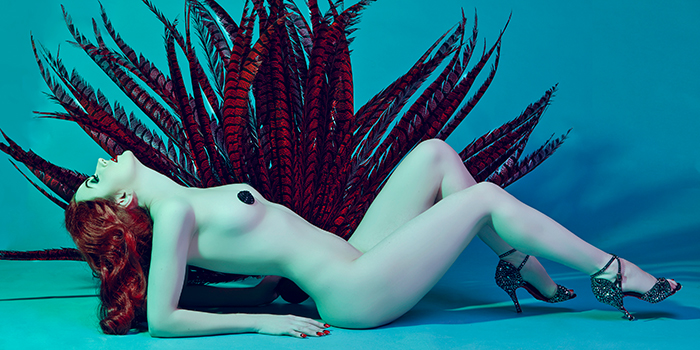 Soho Burlesque Club Late
Sat 30th | 11pm | TICKETS £10, £15, £20, £25
This event took place at 11:00PM on 30th August 2014.
Find out what else The Hippodrome Casino has on offer.
What's On
Tickets from £10. Miss Polly Rae brings the Soho Burlesque Club's 'naughty little sister' to the Matcham room on a Saturday evening for an outrageous late night burlesque and cabaret soiree.
Back into Miss Rae's 'Boudoir' you with be treated to all the juicy and sensual delights of the Wednesday show but with a little more… kink.
Introducing acts that are a little more 'alternative' from the likes of Fancy Chance, Audacity Chutzpah and our regular cast including Kitty Bang Bang, Laurie Hagen and Phil Ingud. Plus very raunchy and risque appearances from outstanding cabaret/variety performers including Kiki Kaboom, Frisky (of Frisky and Mannish), Stephen Williams, Craig The Hula Boy and exciting up and coming talent.
Special thanks to Full Circle Performance for Miss Polly Rae's 'Boudoir' props.
Back