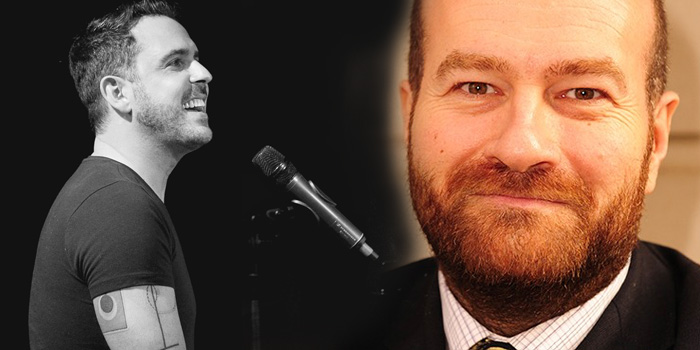 Scott Alan Birthday Special celebrating Mark Shenton
Saturday 12th September | 8pm | TICKETS From £10
This event took place at 08:00PM on 12th September 2015.
Find out what else The Hippodrome Casino has on offer.
What's On
Scott Alan's Very Special Birthday Concert Celebrating Mark Shenton
Featuring: Over a dozen Special SURPRISE Guests
Since Scott Alan is now such a good friend, I'm not here to review him but to applaud his true honesty about subjects close to us both. – Mark Shenton – Theatre Critic, The Stage
Over a dozen special surprise guests will join acclaimed songwriter Scott Alan for a special night celebrating the birth of friend Mark Shenton (Theatre Critic and London-Based Arts Journalist). The surprise guest list will sing through Alan's extensive songbook in a night filled with heartfelt songs, Birthday cake and 'maybe' a lap dancing.
Mark Shenton is a leading London-based British arts journalist and theatre critic. Shenton writes a daily blog for The Stage online as well as reviews and features for the weekly newspaper, and contributes to newspapers and theatre magazines in the UK and around the world including his acclaimed blog, ShentonStage.com and Playbill.com
Scott Alan's song have been recorded by many of today's Broadway, West End and Recording Artist elite including Liz Callaway, Pentatonix, Jonathan Groff, Shoshana Bean, Megan Hilty, Kerry Ellis, Christiane Noll, Ali Jihear, Samantha Barks, Sutton Foster, Lea Salonga, Jane Monheit, Marc Broussard, Sam Bailey, Taylor Dayne, Shanice Wilson, Christina Marie, Ramin Karimloo, Hadley Fraser, Willemijn Verkaik, Patina Miller, Norm Lewis, Stephanie J. Block, Cheyenne Jackson, Eden Espinosa and many more, all of which can be found featured on his six album releases: Dreaming Wide Awake, KEYS, What I Wanna Be When I Grow Up, LIVE & Greatest Hits: Volume One. Alan has sold out concerts of his music in various cities in both North and South America, including New York City, San Francisco, Boston, Los Angeles, Atlanta and More. Internationally, Alan has sold out over 15 concerts in London as well as concerts in Barcelona, Holland, Germany and Australia. On May 24th, 2012 Alan's compositions, 'It's Good to See You Again' was featured on the premiere episode of the ninth season of So You Think You Can Dance. In September 2014, Alan's show ifi opened in Tokyo, Japan to rave reviews. For More information, visit: http://www.scottalan.net
Back