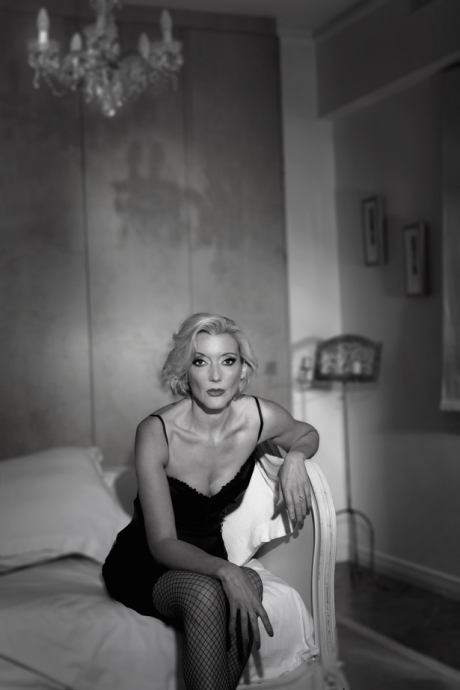 HYMNE A PIAF – Caroline Nin
This event took place at 08:00PM on 15th November 2013.
Find out what else The Hippodrome Casino has on offer.
What's On
FRIDAY 15TH NOVEMBER 8PM TICKETS £15, £20, £25, £30
After a triumphant sold-out premiere season in Paris, French chanteuse Caroline Nin brings her globally acclaimed show "HYMNE A PIAF" to London's Hippodrome for an exclusive one-night only performance on November 15.In her bilingual tender tribute to France's most famous chanteuse Edith Piaf, exactly 50 years after the final curtain closed on the star's life, Caroline Nin breathes new life into well-known favorites such as La Vie en Rose, Hymne a l'Amour and Padam.Described as a "classic femme fatale", Nin's unique voice and electric stage presence, will transport guests from London to the streets of Piaf's Paris, weaving English-spoken stories about the Little Sparrow's life in between the spine-tangling anthems.From sell-out shows at Sydney's prestigious Opera House, London's Royal Festival Hall and The Famous Spiegletent at the Edinburgh Festival as well as theatres in New York, Berlin, Amsterdam, Melbourne and Auckland, Caroline Nin has enthralled and uplifted audiences through her mesmerizing interpretation – rather than impersonation – of Piaf's oeuvre with her smoky jazz-inflected voice and spirited singing.Voted Best Jazz Vocalist in France and earning a presigious international Helpmann Award nomination for Best Cabaret Peformer, Miss Nin returned to Paris in 2011 to take up a one-year exclusive residency at France's most famous cabaret venue, Le Lido de Paris, on the Avenue des Champs Elysees, where she performed six nights a week to a 1200-strong crowd.
In early 2013, Miss Nin premiered "HYMNE A PIAF" within the intimate cabaret setting of the city's historic ESSAION THEATRE
After a 10 week sold-out season, the show will continue until January 4, 2014.
"Nothing could make me prouder as a Parisian than to share the music and life of the most famous of all French chanteuse, Edith Piaf" says Miss Nin. "I'm even more excited to bring her to London, a place I called home for many years"
www.carolinenin.com
Back