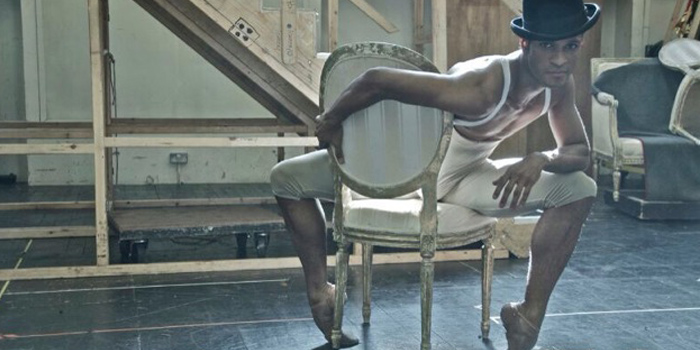 Fernando Montaño's Classical Cabaret
TUE 21st | 8pm | Tickets £25, £35, £45, £50
This event took place at 08:00PM on 21st October 2014.
Find out what else The Hippodrome Casino has on offer.
What's On
Fernando Montaño is one of the UK's leading ballet dancers and he will be bringing his new Classical Cabaret to the Hippodrome Theatre !
Fernando is the first Colombian ever to be appointed Soloist with The Royal Ballet and on October 21st he and his talented friends from the worlds of dance, opera and classical music will be coming together to produce a very special evening of entertainment in The Hippodrome Theatre.
The theme of the night will be friendship, in celebration of Fernando's journey from an extremely socially deprived and dangerous part of Colombia to Soloist at Covent Garden whilst meeting this incredible group of performers along the way.
The show will include individual performances as well as some unique cross-genre collaborations and those already confirmed include Mezzo Soprano Justina Gringyte, who will be performing Carmen for the English National Opera in their 2015 production at the Coliseum, and celebrated pianist Alexandra Dariescu who has just recorded an album with The Royal Philharmonic Orchestra.
They will be joined by violinist Jiafeng Chen, cellist Mikhail Nemtsov, pianist Sergey Rybin and some other very special guests. The artists will be dressed by Fernando's great friend, Dame Vivienne Westwood
'Fernando Montaño Classical Cabaret' will be an opportunity to see some of the very best international artists currently working in the UK performing in an intimate and relaxed theatre and the show, which is choreographed and co-produced by Fernando, will be in two halves of approximately 40 minutes each.
Back