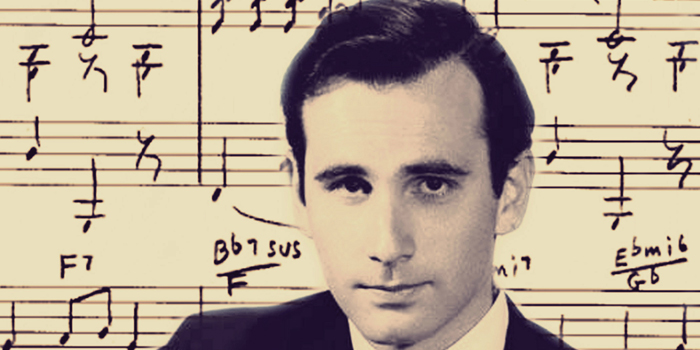 Celebrating Stanley Silverman
Sun 06th | 8pm | TICKETS £10, £12, £15, £20
This event took place at 08:00PM on 6th April 2014.
Find out what else The Hippodrome Casino has on offer.
What's On
Doors 7.15pm. Tickets from £10. Patrick Kennedy, PK Productions and Stanley Silverman by arrangement with R&H Theatricals Europe present
CELEBRATING SILVERMAN By Stanley Silverman and Patrick Kennedy
Following 75th birthday concert celebrations across North America last year, London celebrates the 50 year career of Stanley Silverman in an evening of song performed by a stellar cast.
Stanley Silverman is an Obie, Drama Desk, Naumburg and Koussevitsky Foundation award-winning and Tony and Grammy nominated American composer, who has enjoyed several decades in both the classical and popular music worlds, as well as in theatre and film.
He has collaborated with well-known pop artists and musicians, such as James Taylor, Paul Simon, Sting, Elton John, and the British rock band Procol Harum. His classical compositions have been performed by Pierre Boulez and the New York Philharmonic, the Kalichstein-Laredo-Robinson Trio, Richard Stolzman, Michael Tilson Thomas, and the Chamber Music Society of Lincoln Center.
Silverman worked both On and Off-Broadway with stage luminaries including playwrights Richard Foreman, Arthur Miller, Anthony Burgess, and directors Mike Nichols, Arthur Penn, Michael Langham and Dan Sullivan. Broadway Credits Include,Ah, Wilderness! (1998), The Capeman (1998), Uncle Vanya (1995), The Government Inspector (1994) Timon of Athens(1993), Othello (1982), The Little Foxes (1981), Bent (1979), Stages (1978), Galileo (1967), The Alchemist (1966), and the 1976 Joseph Papp and Lincoln Center revival of Three Penny Opera (starring Raul Julia, directed by Richard Foreman). Off-broadway credits include, The Merry Wives of Windsor (1994), Black Sea Follies (1986), The Golem (1984), Up from Paradise(1983), Coriolanus (1979), Julius Caesar (1979), Dr. Selavy's Magic Theatre (1972), and Ten Nights in a Baroom (1962). Not limited to the stage, Stanley Silverman's film scores include, Nanook of the North (1975), Simon (1979), Eyewitness (1981) and I'm Dancing As Fast As I Can (1982).
Following the London premiere of Dr. Selavy's Magic Theatre in January, PK Productions has joined forces with Stanley Silverman himself to create an evening of wonderful songs and stories reflecting Stanley's long and diverse career including some songs which haven't been performed for over thirty years. From Weill to Handel from acid rock to jazz, this one off event is sure to thrill audiences and to leave them with a hunger to hear more of Stanley Silverman in the future.
Back