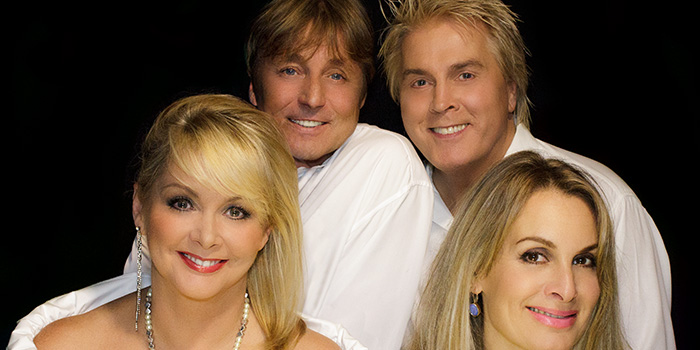 Bucks Fizz
Friday 1st April | 8pm | From £75
This event took place at 08:00PM on 1st April 2016.
Find out what else The Hippodrome Casino has on offer.
What's On
Early in 1981, four complete strangers sat in the drawing room of a house in Fulham and were told: you are now Bucks Fizz.
In the eight weeks between that first meeting and appearing on A Song for European on March 11th, Bucks Fizz were hurled into a melee of rehearsing, recording, styling, interviews and photography. All that hard work and effort was to pay dividends when they went on to win the Song For Europe and Eurovision Song Contest in 1981, becoming household names around the world.
Over the next few years they released 20 singles including 3 number ones,  My Camera Never Lies, Land Of Make Believe and of course, Making Your Mind Up. They sold in excess of 15 million records, spending 219 weeks in the UK charts alone, with Making Your Mind Up rocketing to No 1 in nine countries!
In 2016 the band will celebrate 35 years since winning the Eurovision and they want all their fans to come along and celebrate this anniversary with them. Let's make this night a night to remember like the prestigious 30th anniversary sell-out gig at The London Palladium.
And yes, they still rip the skirts off!
The dinner package is inclusive so please disregard the 'book a meal' page.
Back